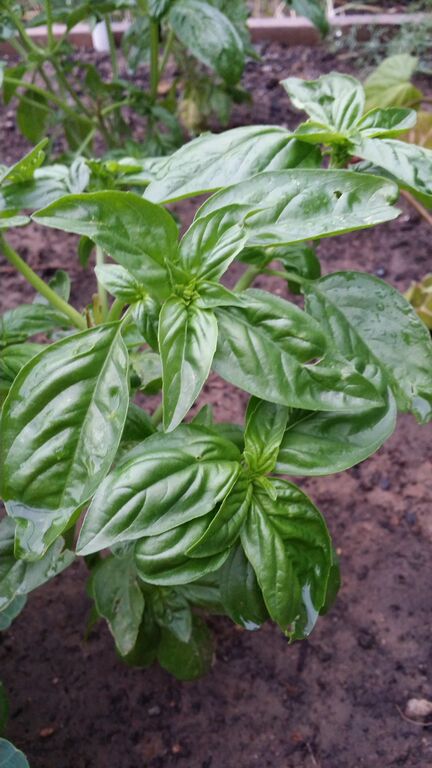 Every year I try to include new things that I haven't tried before into my gardens, while keeping my mainstays on board as well. When it comes to vegetable and herb gardening, I am mostly self-taught. I didn't grow up with a gardening family, and even though I've worked in greenhouses, growing plants in the soil outside your door is far different than keeping potted plants in a greenhouse alive. So, sometimes gardening lessons take years to learn. This year, I decided that in addition to including both new and old plant friends, I was determined to have the BEST pepper year and the BEST basil year that I've ever had. These are things I've grown every year that I've had my house, but they have never really thrived.
I will admit, I am pretty bad at remembering to fertilize my own garden. I remember to fertilize my clients' gardens, because it's part of my job, but when it comes to mine? Nope. It gets put on the "I'll-do-that-later list" (which is a really long list). This year? My peppers that were grown from seed in early February in a half potting soil, half compost mixture were looking really nice, and I potted up about a dozen into larger pots with again, half potting soil, half compost (upon the paraphrased recommendation of medicinal herb grower and plant collector Richo Cech, who in one of his books calls tomato and pepper plants heavy feeders in need of a fat teat) in early April. These plants look large, lush, and amazing compared to every other pepper I've ever grown! Now, I wanted to give my raised beds and in ground vegetable garden a rest from the heavy feeder nightshades as much as possible, so I planted as many as I could into 3 gallon or bigger pots (with yes, half potting soil, and half compost). When plants are in pots, they need extra supplemental feeding. The roots are confined by the pot, unable to seek food sources outside of its home, so available nutrition becomes scarce quickly depending on the type of plant in the pot. So, I have actually been feeding my plants. I'm seeing numerous flowers and beginnings of fruits! I have added store bought organic granular vegetable fertilizer, Epsom salt (for magnesium – instrumental in encouraging blooms), and crushed eggshells that I've been saving throughout the winter and spring (for calcium, also critical for growth and fruit development) to all my peppers, tomatoes, and my two eggplants.
As for basil, the only thing I have done differently than in the past is to put them in my raised beds, instead of in pots. We've had a strange growing season in Denver this year, one in which that has seen way more rain than usual, not too many excessively hot days (though the hot ones we have had have been super humid), and lots and lots of hail. My basil plants look good, considering the weather weirdness. They aren't weak, spindly, or reluctant to grow. I don't think they like sharing growing space with other plants in containers. One of these days, I might actually get to make enough pesto to freeze for the winter.
The new plant friends? This year, I have included elecampane, mugwort, rose, comfrey, spilanthes, borage, sweet potatoes, turnips, and horseradish to name a few!
What garden goals did you lay out for yourself this year? What about new plant friends that you've planted?