New for 2017 – Plant Walk Series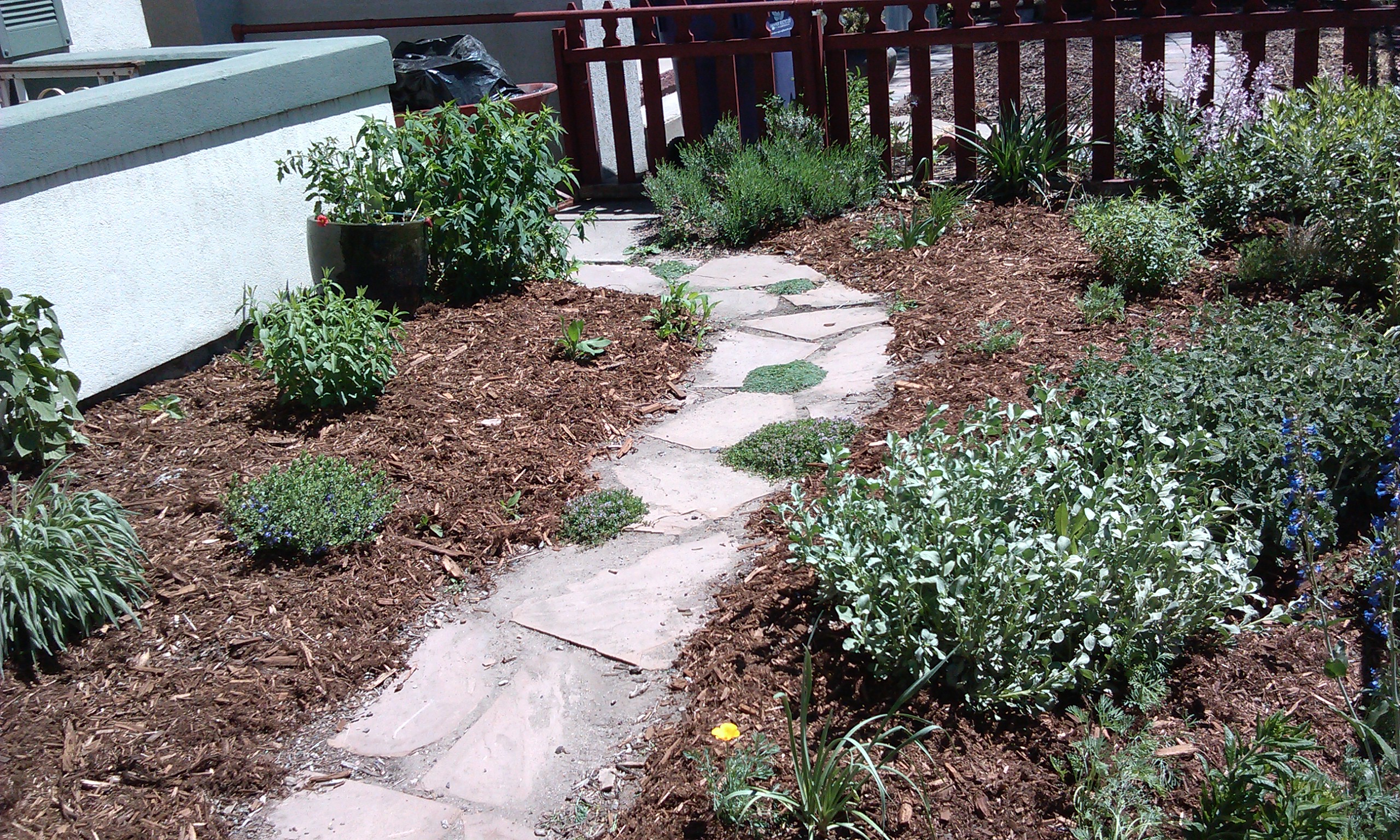 Beginning in May, and continuing through September, I will be doing monthly plant walks in the Congress Park and Park Hill neighborhoods. These will be in the evenings of the third and fourth Thursdays, respectively, (specific dates and times to follow at the end of this post).
The first plant walk I attended was half my life ago, and I remember enjoying stopping and looking at a lot of different garden plants, weeds, trees…and learning different uses for them. I still have the notebook I took with me that has notes jotted down, and quick scribbles of various plants that we talked about on the walk. It obviously made an impression on me, as I went on to get certified as an herbalist in the years following, and started this business 4 years ago as an accumulation of my two greatest interests – gardening and herbalism!
My love for plants took over my life in high school, with a part time after school job at a greenhouse. I returned to that same greenhouse after coming home from college, and have since worked at another nursery in the perennial department. I have gardened for two other companies besides my own, and have taken care of indoor plants in office buildings and private residences in addition to caring for outdoor garden plants. That is my non-herbal plant background. Simultaneously, I have had my herbal studies, which has included a lot of reading, medicine making, planting, etc, at home on my own, classes at a local apothecary, two different herb schools, and apprenticing and working at an herb store off and on for a few years. With my varied botanical background, I decided it was time to have my own plant walks! I am excited to impart as much plant knowledge as I can to two small groups of participants this spring and summer.
We will discuss medicinal and edible plants, plant identification, basic botany, gardening tips, folklore…and you get to see and identify plants in different stages of their life cycles.
Join me!!! Choose from one of the following plant walk series (5 walks included per neighborhood)
Congress Park Plant Walk Series – 5:30-7pm – the following 3rd Thursdays of each month, May-Sept:
May 18, June 15, July 20, August 17, September 21
Park Hill Plant Walk Series – 5:30-7pm – the following 4th Thursdays of each month, May-Sept:
May 25, June 22, July 27, August 24, September 28
Space is limited to 4 people per neighborhood group, and cost for the series is $75 per person. Once signed up, I will keep you in the loop on where to meet us at, and other details you will need to know. I'm very excited to get out there and meet some more plant folks! Contact me at marla@rootsmedicinegardens.com to sign up and receive more details.