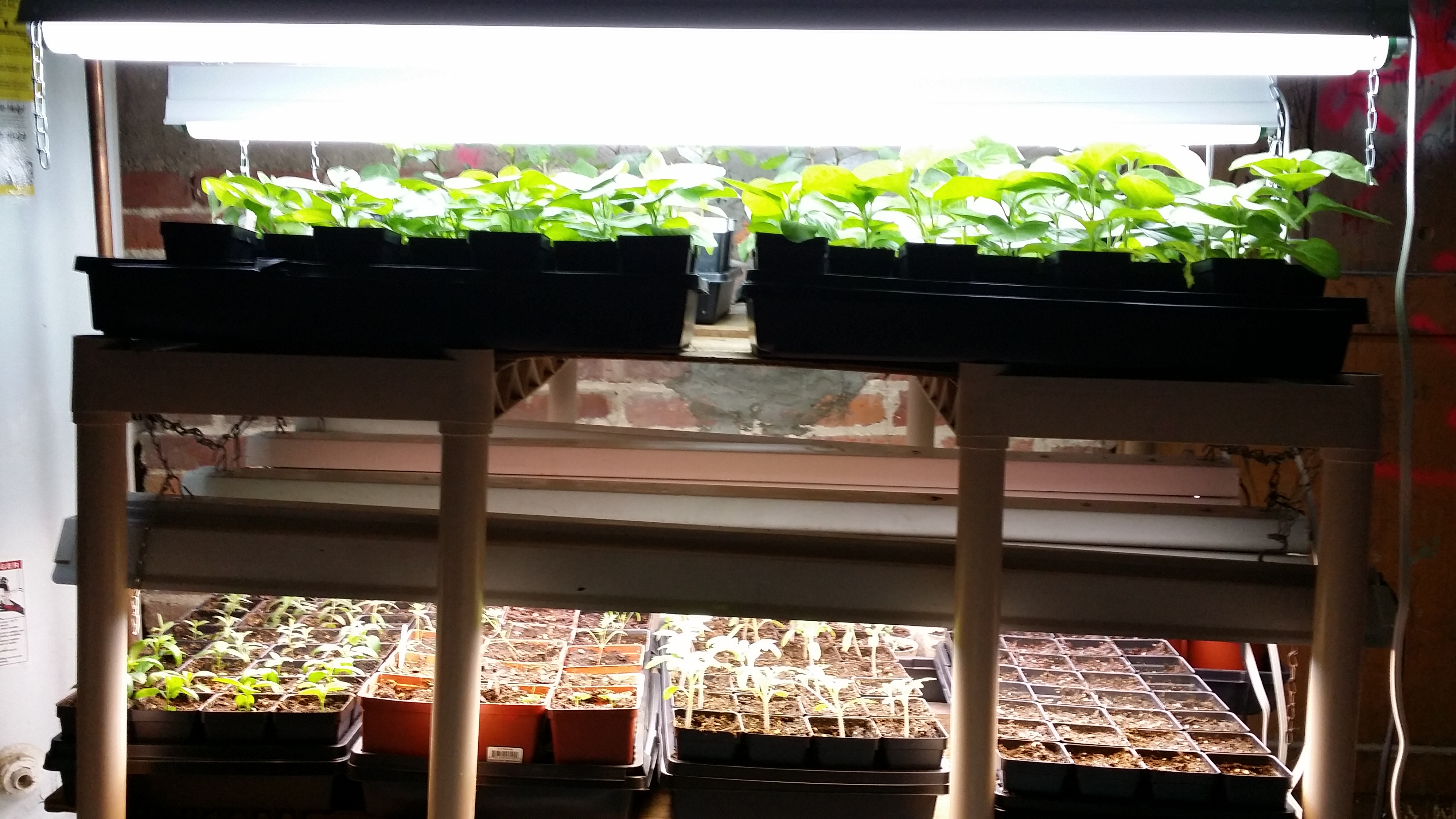 Aaah, the month of March in Colorado…
We're not in the clear for planting our basil and tomatoes, and we won't know the simple joy of tulips for a little while yet – but coming out of the dark days of January and February, and finally seeing it remain light outside until 7pm always gives me a renewed sense of hope. I'm the first to admit that I get really, really down in the winter, and winter is excruciatingly long here in Denver (save except, for the swath of 70 degree days we got in the middle of this past February). Now we are well into March, and I have ramped up my seed planting. The other day, I seeded many different types of medicinal herbs in my indoor growing space, spurred on by the optimism of seeing my peppers and eggplants come up in late February.
Every year, I start many seeds, but I allow the bleakness of winter seep into my confidence in them (well, mostly my confidence in me). I plant, water, and check on them frequently, but it isn't until I start seeing germination that I believe that they'll actually do anything. And then, I become overwhelmingly happy, excited, and relieved when I see the very first sprout – I actually scream – because I know that in the days following, many more seedlings will be unfurling from their little potted patches of soil. It's likely that my favorite thing about this time of year is the anticipation of seeing the new life that wasn't visible the day prior.
I began my business last year at about this time, and I wanted to get my name out there. Part of that plan was not only advertising my special gardening services, but also offering the plants that I grew. I grew more at one time than I had ever grown on my own before. I participated in a plant sale that my friends at Kalamath Farms hosted, and managed to sell medicinal herbs like ashwaganda and Chinese skullcap to strangers off the street! At the same time, I had some of my plants at the yearly Mother's Day plant sale at a local herbal apothecary near my house, Artemisia & Rue, and I sold the remaining plants on Craigslist. I got the bug! I made it my goal to expand my plant growing habit, and in order to accommodate the extra need for space…well, I would just have to get myself a greenhouse. I have wanted one of my own probably since high school, when I first worked part time in a retail greenhouse and nursery. Some modest success in my first year as a business owner allowed me to achieve getting my first one! It is small, but due to some custom modifications, it will give me 32 feet of bench space – which I can happily fill up in no time, I'm sure.
Want to learn some secrets to growing your own garden plants? Artemisia & Rue (mentioned above) is graciously having me as a guest teacher at the end of March, and my topic will be techniques for successfully growing plants from seeds and cuttings. I have gently coaxed the inner gardener out of many people that have claimed that they couldn't keep plants alive – so if you feel like you couldn't grow a plant to save your life, maybe this class could change that! "Making Plants from Plants" will be from 7-9pm on March 31st at Artemisia & Rue – 70 Broadway #150, Denver, CO 80203. Call the store to sign up! (303) 484-8982